Trident Group has patented the Maritime Boarding Alert Device (MBAD) to meet several different requirements. The following describes the different MBAD classes:
AB – Anti Boarding MBAD Class:
This is the original system designed to alert the crew to unauthorized personnel attempts to board a vessel while underway, at anchor or pierside. This class alerts the crew, identifies the area where the alert is originated and provides repelling properties.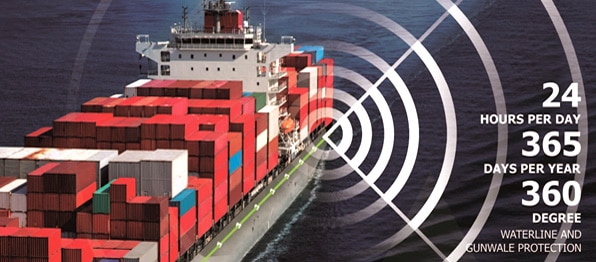 AD – Access Denial MBAD Class:
This is the design modification developed for the Boat Deck Access Platform. Trident was asked to secure specific areas of access to the platform which is not manned 24/7/365. This system does not provide for overview panel as the access is being denied in specific areas.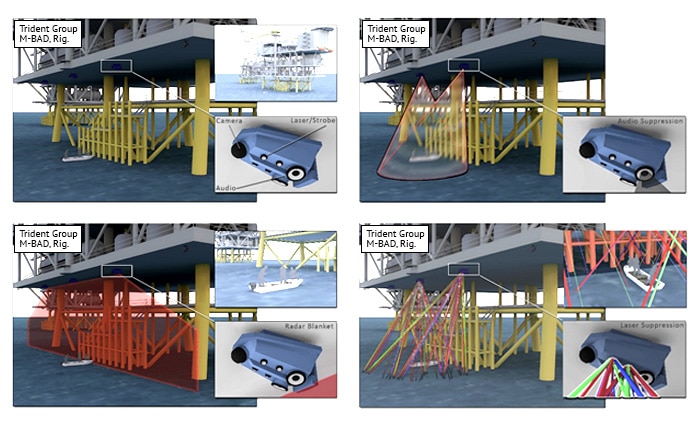 APD – Approach Denial MBAD Class (FPSO):
The FPSO has unique sensitivities, two of which were identified by the client to have priority for MBAD coverage. APD (FPSO) MBAD protects the bow turret area as well as the stern fueling area. This system has the option of a bridge located control panel for manual override purposes as well as breach area identification.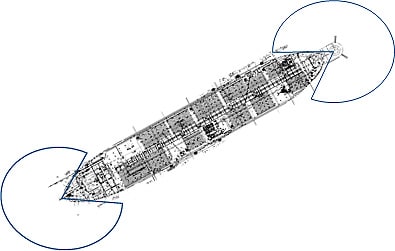 APD – Approach Denial MBAD Class (DTU):
Dry Tree Units (DTU) are in use in the many fields. Much like the bow turret and stern fueling areas of the FPSO; these platforms require a system to keep objects from closing in near the asset. The platform coverage is unique as it requires a 360° protective ring in order to accomplish the requested goals.